Ever feel left out on Valentine's Day as waves of affection pour from radio, TV, even the grocery store? The expressions are meant to convey appreciation and love. But it can be a brutal day. When one is alone, the sentiments floating about the universe fly right past—aimed like Cupid's arrow at someone else.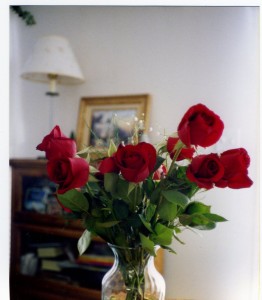 Years ago I was a struggling single mom living in a city away from family, and I cringed as the day full of hearts approached. One year our church planned a banquet—but unlike most year's, billed it not as a Valentine's Banquet but a Love Banquet. Everyone was invited—whole families, not just couples.
At last ~ a Valentine's Day where I was not locked out from the celebration.
I asked a neighbor, another singleton, if she'd like to attend. So that evening we enjoyed great food. Pleasant chatting. A program singing and reading and preaching about love. But then the pastor asked all married couples to stand, face each other, hold hands, and then repeat a vow similar to marriage vows. My friend Linda & I endured a five-minute emotional beating as it appeared we were the only people sitting who were over the age of ten!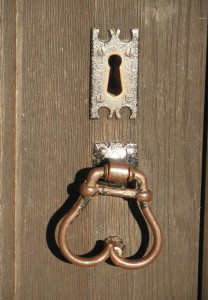 Loneliness is excruciating, even more so when a spotlight shines on you as the one loser in a crowd. I avoided all Valentine's day banquets after that—no matter how family-friendly they were billed.
For those enduring loneliness through the Valentine's Day hoopla—whether truly alone or lonely in a relationship—there's GOOD NEWS!
Max Lucado's devotional today reminds us that in God's economy—no one "will be left out. God will see to that …. God will praise his children." He reminds us that "the praise is personal! … Awards aren't giving a nation at a time, a church at a time … The crowns are given one at a time. God will look you in the eye and bless you…" *
So if this day is difficult for you, turn to the Lover of your soul who cares about you—yes, you—personally and individually. He will whisper "I love you" and keep you in His tender care. And if you haven't yet experienced that personal embrace from God, know this: There is nothing lacking in it. You will know you are precious to Him.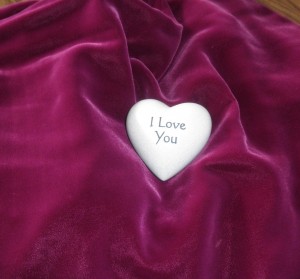 * From Max Lucado's devotional, Grace for the Moment, Feb. 14. Published by J. Countryman.
[adapted from previous post]