Had a lively conversation this morning with my son about friendship and how great friends spur each other to new ideas, greater creativity. He was pleasantly surprised to learn that J. R. R. Tolkien and C. S. Lewis were members of the same literary discussion group in Oxford, England ~ The Inklings.
Great art touches people. We want to see it for ourselves. We travel to it,study it, watch documentaries about its creation, learn ways to preserve it. No surprise though ~ God the Ultimate Creator has planted part of Himself in us and I believe our creativity is one slice of that.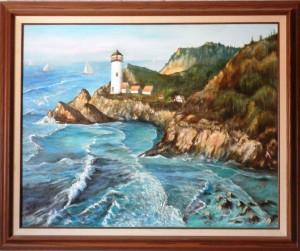 I love observing some of the forms creative expression takes. My mother-in-law painted portraits & landscapes in oils and watercolors~~also pictures or designs on clothes!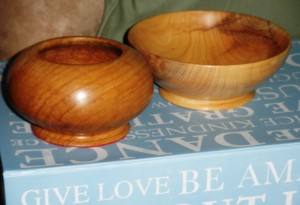 My cousin Ray, battling brain cancer for perhaps 15 years, makes lovely wooden vases and bowls.
Friend Kay leads a group called Creatively Connecting with God.
My daughter-in-law Sandy painted beautiful designs on furniture and makes any room into something lovely. I suspect when camping, her tree stump table has a few flowers or acorns on it at mealtimes.
Watching HGTV, you often hear home buyers say they want to put their own stamp or style on a house. Then there are the visionaries who turn a train car or concrete bunker into an amazing home. (Have you SEEN the movable apartment one guy has in New York City made from a garbage dumpster?!)
I've always been nudged to express things creatively—poetry, drawings, playing guitar—all mediocre, at best!

I worked with choreographer Liz Lerman who paints pictures with people in motion. Before spinal surgery restricted me, I made pictures with needle and embroidery floss. One of the oddest results of a burst of creativity was a chess set made from bits and bolts from the hardware store. That was fun! Now I paint stories with words.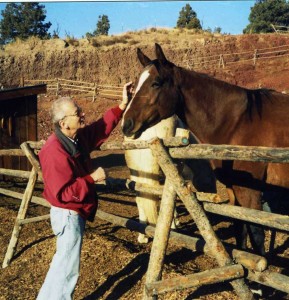 I love seeing youngsters at Crystal Peaks Youth Ranch have summer fun and paint horses, then give them great loving massages as they wash them. Amazima Ministries raises funds for programs to empower women in poverty in Africa by selling jewelry THE WOMEN MAKE.
There are likely thousands of organizations that help folks use their creativity to empower themselves, multiply its impact, and reflect God.
So, please think about how you express yourself creatively. (You do.) And the next time your youngster plays in a mud puddle then fingerpaints a work of art on the car, be encouraged—they are reflecting God's image.