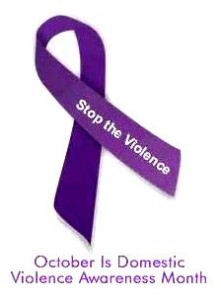 Did you know ~~
~ that Domestic Violence (DV) involves a pattern, a predictable pattern, of coercive control?
~that extricating oneself from it is not easy?
~ that many women experience their first physical assault during pregnancy? 
~ that when trying to leave an abusive relationship, victims are at great risk of being murdered?
~ that pets in DV homes have a shortened life expectancy?
One of the saddest stories I heard from a clergyman about DV was a pastor who noticed one Sunday after church that a man walking to his car was treating his wife in a manner the clergy considered inconsiderate and perhaps rough. But he was busy, had parishioners waiting to talk, and didn't want to embarrass the couple, so he decided to let it go. A couple months later, that man killed his wife and then himself.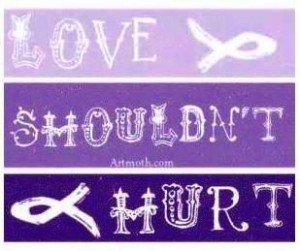 That clergyman missed one of the few opportunities to intervene.
He regrets his choice and being ignorant of DV warning signs. You see—IF you see something in public like that, the abusive person has gone way beyond typical restraints and the victim is in serious danger.
So if you answered "YES" to the questions above, great. If not, maybe check out some resources and get prepared. If 1 in every 4 women has experienced DV as some research indicates, chances are you know one.
Some resources:
UNITED STATES
National Domestic Violence Hotline
1-800-799-SAFE (7233) or  TTY 1-800-787-3224
National Coalition Against Domestic Violence
The Ripple Effect – A public health education, research & advocacy organization with fact sheets and slide shows.
http://www.the-ripple-effect.info/
CANADA
Assaulted Women's Helpline – 154 languages
1.866.863.0511 or TTY  416.364.8762