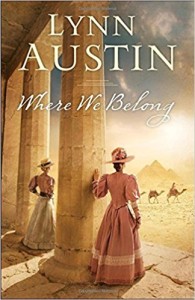 WHERE WE BELONG by Lynn Austin is an engaging story about Rebecca and Flora Hawes, two wealthy young ladies living in 19th century Chicago. They are determined people with boundless energy and optimism who go out of their way to evade the conventions of Victorian society. While seeking adventure and God's will for their lives (some would say recklessly), they gather books, needy people, and ancient relics and manuscripts. At times Rebecca appears mischievous, but the misadventures she leads Flora on result from their high spirits, intelligence, curiosity, and belief that God wants them to use their talents and that He holds their days.
These young women seem to attract problems and hapless people like gum on a shoe grabs street debris. Readers enjoy accompanying them on their escapades because of their good cheer and good hearts. In doing so, we travel across vast expanses of history, perspectives, lands, and cultures ~ from Chicago to Paris to Cambridge to Egypt.

Austin's writing skill is certainly on display. Her ability to choose an apt detail and convey it in a crisp, powerful way brings her characters and settings into focus. For instance, Rebecca pondered the other girls from her class and decided "Being dainty was boring. Climbing trees … and skipping stones … was much more fun." Aboard ship she watches other passengers and Austin draws them for the reader: "…the elegant French woman who was as tall and languid as a greyhound…"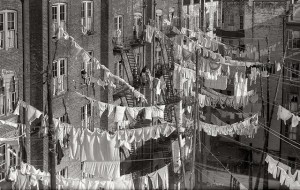 The sights, sounds, and smells of Chicago streets come alive under Austin's pen. "These homes are where families live and children play … gesturing to the rickety tenements webbed with strings of flapping laundry … a pen with live sheep and pigs … a group of ragged children playing in a mud puddle beneath the community's water spigot…" We learn about the railroad station. "The vast, rumbling space shook with … the locomotives thundering in and out; the air smelled of coal, and steam, and hot iron rails."
And I've never been a fan of the desert—real or in fiction. (Perhaps I spent too many  long, hot days crossing them with only 4/40 air conditioning—4 windows down, driving 40 miles per hour.) But in Austin's hands, the desert is an intriguing, arid backdrop that perfectly fits the adversity and surprises the Hawes girls encounter there.
Austin immerses us in her characters so expertly that the events of their lives and views of the world seem completely natural to us ~ whether through the eyes of the non-conformist socialites or hard-luck young adults who've taken to the rough street life in order to survive.
Her writing makes the characters, their experiences, the settings pop off the page. The goals tenaciously sought become important to the reader. And as I mull over the story, every episode of the girls' lives ends in my mind with this thought: "…. Just like Jesus."
Rebecca and Flora are raised by a father with seemingly unending patience, love, and resources. This results in young women who want to be unbound by convention, society, and corsets; but unwavering in sharing their gifts and showing love to others. Without a moment's hesitation they reach out to those less fortunate, "the least of these," metaphorically providing a cup of cold water to barefoot girls working in a sweatshop, thieves and prisoners, orphans, the homeless—as were many Chicagoans after the great fire.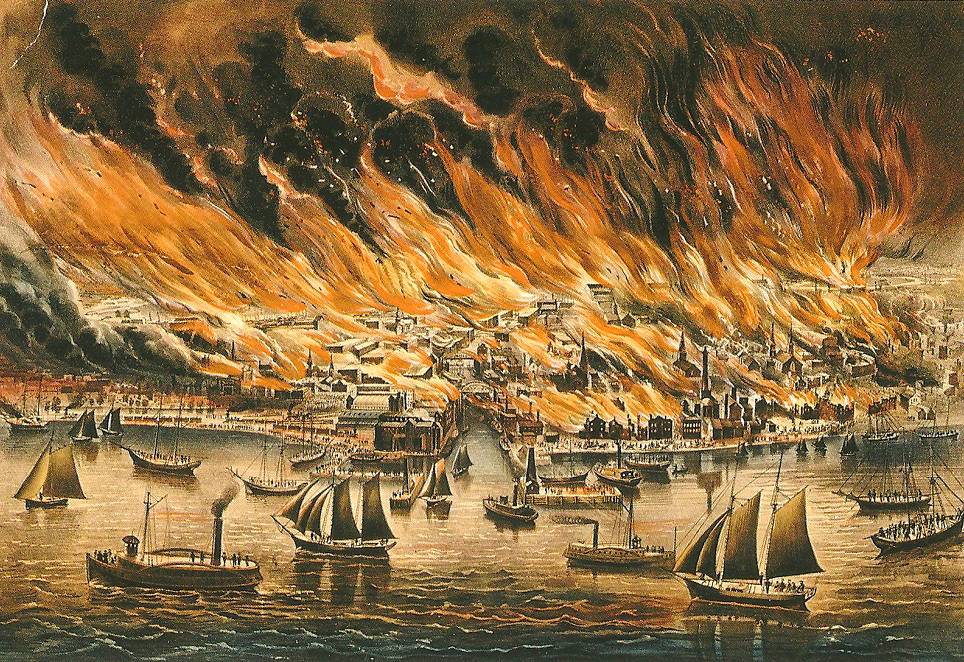 Journeying with Rebecca and Flora has been a memorable experience. As iron sharpens iron, Rebecca and Flora not only have that effect on each other, they do the same to us, the fortunate readers.
Photo credits: St. Catherine's Monastery panorama from Wikipedia, no photo credit given; laundry, Shorey; Chicago Fire, Currier & Ives, 1871.