At review's end read a short interview to discover the astonishing connections this story has to Bunn's life.

Then find details of a phenomenal give-away which includes 2 luxury watches and a $150 Amazon gift card.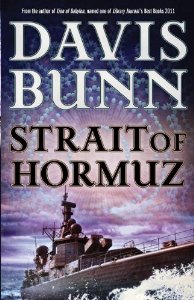 Tested Loyalty. Tested Courage. Tested Faith.
"The danger is real … and inbound." Marc Royce, Strait of Hormuz
With an economy of words and profusion of images, Strait of Hormuz by Davis Bunn is a story seemingly ripped from today's news. 
American Marc Royce has been sent on a clandestine intelligence operation that takes him to Switzerland, then across Europe into the Middle East, without backup or even a gun. He must penetrate the veil of secrecy around art thieves, smugglers, and terrorists to determine who he can trust as he uncovers which threats to himself and peace in the Mid-East are real and how they can be thwarted. Continue reading →