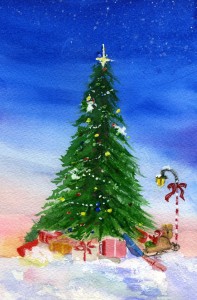 Don't you just love Advent? The days leading up to Christmas seem unlike others in our year. Oh, not the uber-busy but the intense reminders of the holiday approaching and what that holiday means … if we have eyes to see it.
Oh, friends, I hope you do have eyes and heart to see it.
Some family things are pulling me to focus there. I'm sad to not be here to share slivers of light that point to The Light Who came into our world [John 9:5] ~ Immanuel meaning "God with us" [Matthew 1:23]. So I'll be re-posting some Christmas thoughts from previous years. Again, may you celebrate this season with the eyes and heart of a child.
MERRY CHRISTMAS!