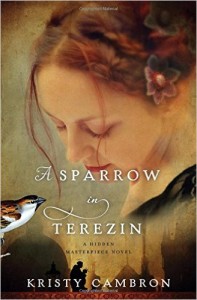 Bound together across time, two women will discover a powerful connection through one survivor's story of hope in the darkest days of a war-torn world.
Present Day—With the grand opening of her new art gallery and a fairy–tale wedding just around the corner, Sera James feels like she's stumbled into a charmed life—until a brutal legal battle against fiancé William Hanover threatens to destroy their future before it even begins.
Now, after an eleventh-hour wedding ceremony and a callous arrest, William faces a decade in prison for a crime he never committed, and Sera must battle the scathing accusations that threaten her family and any hope for a future with the man she loves.
1942—Kája Makovsky narrowly escaped Nazi-occupied Prague in 1939 and was forced to leave behind her half-Jewish family. Now a reporter for The Daily Telegraph in England, Kája discovers the terror has followed her across the Channel in the shadowy form of the London Blitz. When she learns Jews are being exterminated by the thousands on the continent, she has no choice but to return to her mother city, risking her life to smuggle her family to freedom and peace.
Connecting across a century through one little girl, a Holocaust survivor with a foot in each world, these two women will discover a kinship that springs even in the darkest of times. In this tale of hope and survival, Sera and Kája must cling to the faith that sustains them and fight to protect all they hold dear–even if it means placing their own futures on the line.   [from back cover]
For some people there are hundreds of things that spark hope and joy. But for Europeans living during the 1940s, choices, safety, and reasons for optimism were shrinking.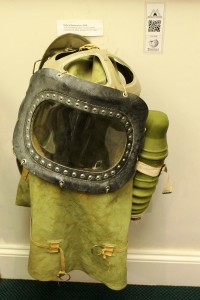 In A Sparrow in Terezin Kristy Cambron works her alchemy of words and brings her story world to life in my living room—even more so in my mind and heart. While stories set in WW II may seem already too familiar, Cambron's impressive research allows her novels to brim with new information, twists, perspectives. As in The Butterfly and the Violin, the first of the Hidden Masterpiece series, Cambron introduces places and incidents that were new to me. And her writing style with fresh images makes the stories even more enjoyable. For example, in all the WW II movies I've seen or reading I've done, I had never been shown an infant in a pram covered tip to toe in a special suit to protect him like the adults carried gas masks. *
I've enjoyed numerous split-time novels. But in A Sparrow in Terezin, as eras shifted I was at times reluctant to leave. I felt less engaged in Sera's present day story than in Kája's. I wondered if spending more time in each story before switching eras might have solved that particular problem, but I'm not certain. As the stories progressed I did become more engaged. And Cambron's gift for making the horrors of war real yet tinged with hope is a big reason.
Numerous themes are presented: hope, love, faith, sacrifice, family. These interplay and inspire. And the book includes many surprises. While not all loose ends are tied up at the conclusion, I found the ending satisfying. Though I must say, closing the cover of a Cambron book is never a complete pleasure because many months will pass before another of her tales is available. I highly recommend this book.
*1939 Second World War-era baby's gas mask in Monmouth Regimental Museum. This design covered the whole of the baby except for its legs. Photo By Rock drum – Own work, GFDL, https://commons.wikimedia.org/w/index.php?curid=19528798