I had many goals this week and plans to reach them ~ until they were demolished.
We've had a fractured week, with conked out computer, busted car, blown up to-do list, and battered bodies. And we're rejoicing. Why?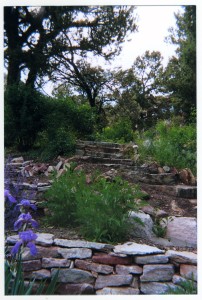 Because God has us. He's got it all covered. Not one of these nuisances surprised Him.
He says to us:  "I am leading you, step by step, through your life. Hold My hand in trusting dependence, letting me guide you through this day.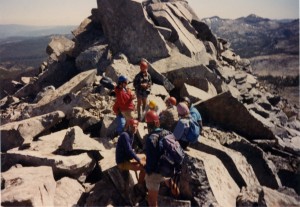 Your future looks uncertain and feels flimsy—even precarious. That is how it should be."
Hallelujah! We're right on target.  He continues:
"Secret things belong to the Lord, and future things are secret things. When you try to figure out the future, you are grasping at things that are Mine. This, like all forms of worry, is … doubting My promises to care for you … I will show you the next step forward, and the one after that and … Relax and enjoy the journey in My Presence, trusting Me to open up the way before you as you go." [Jesus Calling, Sarah Young. emphasis mine.]