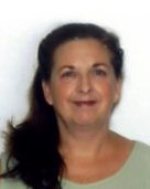 …To the cyber-home of Mary Kay Moody. I hope you'll "set a spell" in one of the rockers on the wrap-around porch and shoot the breeze. Or click inside and peek around.
I'm a wife, mother, author, speaker, advocate,  encourager of God-sized dreams, and a pilgrim on life's amazing journey.  My goal is to pass along to others the grace, encouragement, beauty, help, and fun that I've encountered along the way.
                             ~~ Mary Kay
Here you will find information, resources, and links on ~
Books and my other publications
Tips for writers
Domestic violence prevention & assistance
Humor – We all need a good laugh now and again.
Under the Lamppost — my blog